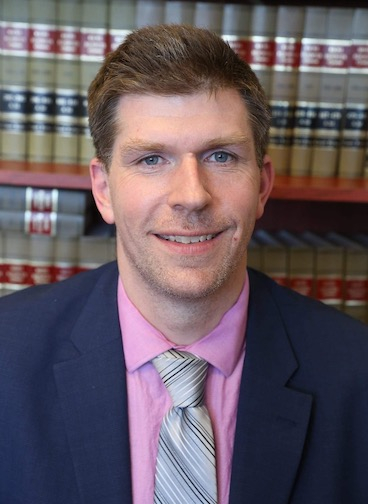 Attorney Profile: Eugene Sullivan Jr., Esq.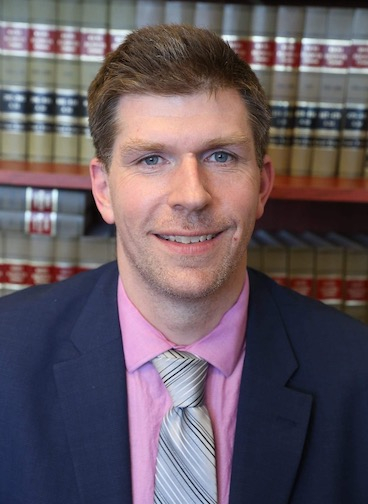 Gene Sullivan was born and raised in the town of North Lynbrook on Long Island, N.Y. He graduated from Chaminade High School, Mineola, N.Y., a distinguished parochial school. After a stint at Molloy College, where he played baseball for the Rockville Centre, N.Y., school, he transferred to Hofstra University, also on on Long Island.
Gene earned his Bacherlor of Arts degree in communications from Hofstra in 1999. Later that year, he moved with his immediate family to Maine for a change of scenery. Gene worked for two and a half years at MBNA in Belfast in several capacities, his last as a credit analyst.
Gene was exposed to the legal profession at an early age through his mother, an accomplished paralegal. Realizing that his true calling was the law profession, and with the encouragement of his parents, Gene applied and was admitted to Roger Williams School of Law, Bristol, Rhode Island, from where he graduated in 2006 with a Juris Doctorate.
During the summer of 2005. Gene interned with the Hancock County District Attorney's Office in Ellsworth, Maine. While there, he conducted legal research and litigated cases in court.
Gene's first full-time legal opportunity in the summer of 2007 became his career, when he joined the Law Office of Joseph M. Baldacci, Esq. He is admitted to practice before the State Courts of Maine and the U.S. District Court for the District of Maine. Gene has written several appeal arguments to the Maine Supreme Judicial Court, sitting as the Law Court, which have been granted oral argument.
Gene's practice areas are diverse and include but are not limited to: criminal law, including violent felonies, divorce and parental rights, protection from abuse/harassment, bankruptcy, property-dispute issues, contract disputes, and mental-health cases.
Gene lives in Bangor with his wife, Jennifer.
Gene's email: esullivan@baldaccilaw.com
Special Cases
Zablotny vs. Maine State Board of Nursing (Maine 2014); co-wrote Appellant Brief that resulted in a 7-0 decision and made new law.
State of Maine vs. McPartland (Maine 2012); wrote and argued before the Maine Law Court on a motion to suppress, which resulted in new law.
Education
Roger Williams University School of Law, Bristol, R.I. -- Juris Doctor, May 2006
Hofstra University, Hempstead, N.Y. -- Bachelor of Arts degree, May 1999
Bar Admissions
State of Maine
U.S. District Court for the District of Maine
U.S. District Court of Appeals for the First Circuit