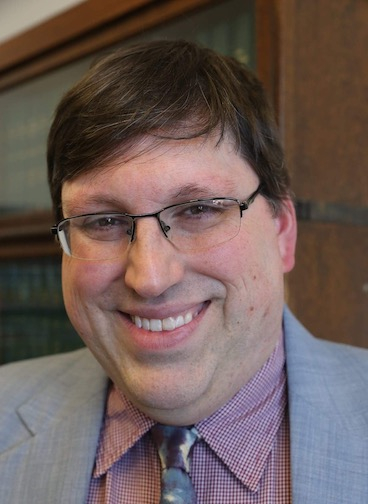 Attorney Profile: Jeremiah W. Rancourt, Esq.
Jeremiah came to the Law Office of Joseph M. Baldacci, Esq., in 2014 with a strong background in both legal services and communications, including journalism. He now handles a wide variety of cases, including family, criminal, protective custody, estate planning, civil-litigation and administrative-hearing matters.
Jeremiah received his Bachelor of Arts degree in political science, cum laude, in 1998 from Wheaton College, Norton, Mass. During his matriculation, he spent his junior year at the University of Edinburgh, Edinburgh, Scotland, studying European politics and British law and social policy.
He graduated with his Juris Doctor in 2001 from the University of Maine School of Law, Portland, Maine, after serving an internship with the Androscoggin County District Attorney's Office and a clerkship in the Maine District Court. Jeremiah also completed a number of journalism courses at the New England School of Communications, Bangor, Maine.
After graduating law school, Jeremiah began his legal career as assistant clerk with the Maine District Court in Rockland, Maine, where he specialized in cases involving protection from abuse/harassment. He became an associate in the Law Office of Anita Volpe, Esq., Rockland, and then served as senior attorney with the Penquis Law Project, Bangor, Maine, specializing in family law and serving victims of domestic violence and sexual assault, as well as representing the organization.
Jeremiah also served as managing attorney at the Bangor office for Legal Services for the Elderly, a non-profit, state-wide legal aid organization, and later as attorney for Maine Student Legal Services, Orono, Maine, advising students and the University of Maine Student Government.
In 2011, Jeremiah served as a Maine assistant attorney general in Bangor, covering child-support issues and representing the Maine Department of Health and Human Services. He also worked on mental-health commitment hearings at Dorothea Dix and Acadia hospitals.
A strong supporter of making legal services available to everyone, Jeremiah served on the steering committee that led to the development of the Penobscot County Bar Association Legal Aid Clinic. He also is a supporter of WomanCare, Dover-Foxcroft, and Spruce Run, Bangor (now a combined entity), and has completed domestic-violence sensitivity training.
As a sideline, Jeremiah was a well-regarded movie critic for a number of years, published online and in the Bangor Daily News and the Maine Edge. He regularly covered the Maine International Film Festival with previews and interviews. He also worked as a director, writer, producer and editor on three independent films, one of which was shown at a downtown film festival in Portland.
Jeremiah lives in Hermon with his wife, Lisa, and sons, Alexander and Andy.
Jeremiah's Email: jrancourt@baldaccilaw.com
Bar Admissions
Maine
Massachusetts
Penobscot Tribal Bar
Education
New England School of Communications, Bangor, Maine – completed journalism courses
University of Maine School of Law, Portland, Maine – Juris Doctor, 2011
Wheaton College, Norton, Mass. – Bachelor of Arts degree in political science, cum laude, 1998